L'Institut Agro has joined the EuroLeague for Life Sciences
ELLS, 1st European university network of excellence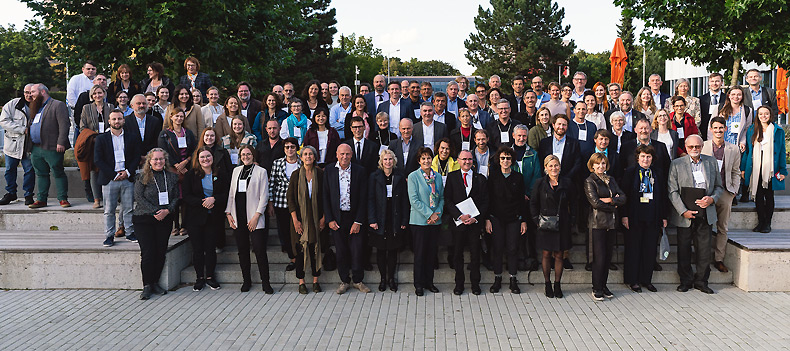 ELLS: EuroLeague for Life Sciences
ELLS is Europe's leading university network in the field of life sciences. Its aim is to promote joint teaching and learning, and student and staff mobility exchanges. The network also intends to create a European community of students with tools and skills to handle societal and environmental challenges.
Created 20 years ago, the ELLS network is now entering a new phase in its of development. Since January 1st, 2023, ELLS has welcomed 4 new members. Alongside 3 other new members (Ghent University in Belgium, the Norwegian University of Life Sciences in Norway and the Estonian University of Life Sciences in Estonia), L'Institut Agro has been granted an observer status in the ELLS network until January 2024 when L'Institut Agro will be recognized as a fully-fledged member of ELLS.
Since its integration, l'Institut Agro has actively been involved in numerous initiatives and has been proactive for the future of the network. In particular, L'Institut Agro has been involved in discussions on the network's disciplines. Faculty members have joined the twelve subject areas that currently form the core of the network: Animal Science, Bioeconomy, Economics and Management, Environmental Science, Forestry, Insect Ecology, Landscape Architecture and Spatial Planning, Organic Agriculture, Plant Health, Plant Molecular Breeding and Biotechnology, Safety in the Food Chain and Digitalization for Agriculture.
ELSA: Euroleague Student Association
As an integral part of the ELLS network, the ELSA student association also helps to bring student dynamics into the mix. Students are involved in all the network's boards and specific initiatives such as the annual Scientific Student Conference (SSC).
For the 2023 session, the theme of the conference, organised by and for students, will be 'The Power of Science - Many Perspectives on our World'. It will be held at the UHOH, Stuttgart in Germany on November 17th and 18th, 2023. 300 to 400 students are expected to attend, and l'Institut Agro will send student representatives to take part in both oral and scientific poster presentations. This two-day event of the SSC will be an excellent opportunity for students to experience a scientific conference and to meet faculty members and students from partner universities.